IT'S ALL ABOUT PEOPLE
Making awesome products with amazing people in a big hurry on the edge of the technological knife is fun! But it's not easy. Starting three video game studios in Austin has proven that to me without a doubt. Luckily a lot of people have helped me along the way.
Thanks to those awesome people, I have over 20 years of Product Development and Project Management leadership experience producing, designing, and contributing to over 200 popular games on just about any platform you can name. It has been a great ride and I can say with authority that when you have a transparent environment with trust in your fellow employees, things just go faster.
IT'S ALSO ABOUT YOUR ENVIRONMENT
Trust can flourish if you allow it.
Create an environment and culture where there are no "surprises," personnel are allowed and encouraged to make mistakes quickly, a complete "Tree of Trust" can flourish, mistakes are celebrated and hopefully not repeated, and listen to and support the team's needs however you can. The love and effort you put into your culture shows through in the products you create, so make it awesome!
STORYTELLING, EMOTIONAL JOURNEYS, AND ROCK STARS
I love building teams to make great experiences. It's been my fortune to have had the ability to own the project vision for many of the projects I have worked on and having that responsibility has been very exciting. I love telling stories and taking people through immersive, interactive, meaningful experiences that allow them to explore their emotions. I love building community around these experiences so people can share their emotional journeys with one another. When people tell me how my products have given them a positive emotional experience, I am always grateful for having had the opportunity to be part of their lives.
TIME TO HIT THE STAGE!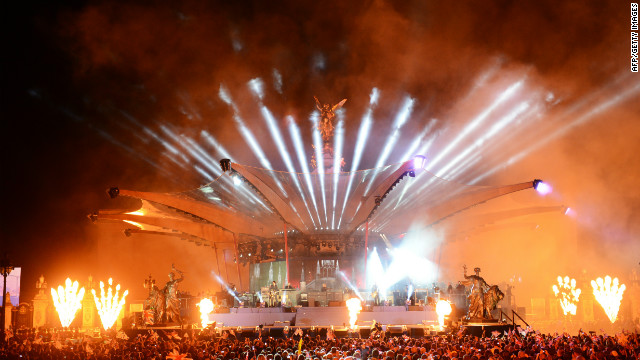 My role as a leader is like being the Road Manager for a band, in that my team members are the rock stars and my job is to make sure they have a gig, it's been marketed, their instruments are on stage in tune, the sound system is ready, and the fans are pumped up. All they have to do is make the music and rock the fans! When they're finished, I make sure they get a chance to sign autographs and have a new town in which to play. When the members of my team tell me they had a great gig because I have provided them guidance, authority, responsibility and assurance so they can be the best they can be, I am humbled.
---------------------------------------
Billy Joe Cain is the Business Development Director for Meta 3D Studios (www.meta3dstudios.com) in Austin Texas.
He has worked for Electronic Arts and started three game studios in Austin, TX.
Since 1992, he has created games such as Wing Commander: Prophecy and SpongeBob SquarePants: Revenge of the Flying Dutchman.
Meta 3D Studios creates apps, games, and provides development support from art to code. If you need help, that's what we do.
Please connect with him on LinkedIn! www.linkedin.com/in/billyjoecain